Back to blog
SaaS and Its History
January 18, 2023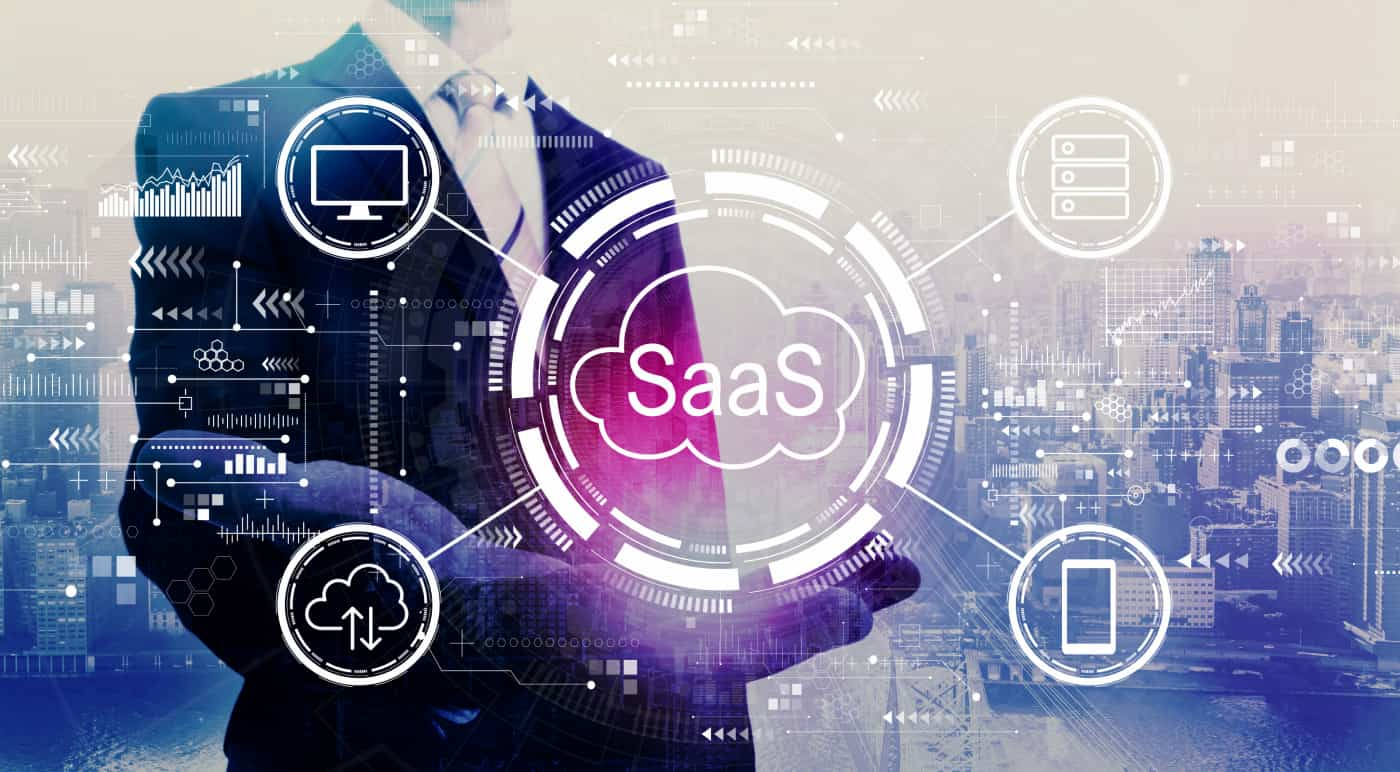 What secrets does the acronym SaaS hide? What's it, and where's it used? Who needs it? These and many other questions we'll carefully consider in this article. To begin with, let's figure out what SaaS services are.
SaaS or Software as a Service describes when users rent or borrow software over the Internet rather than actually purchasing and installing it on their computers.
SaaS is a model of working with business applications in the form of Internet services. It's the fundamental idea of ​​centralized computing: an entire business and thousands of employees will use their computing tools as Internet-rented products. All processing and file storage will be online, and users will access their tools and files using a web browser.
If we talk about the purpose of SaaS, it's necessary to pay attention to the specifics of its functioning. The app is located directly on the provider's server, and users access it using an Internet browser. Another characteristic feature is that the software product isn't bought but rented. Thus, two points are resolved at once. The first is to save on software. The second point is that since the app is constantly updated, there is access to the best functionality and ample opportunities. The provider is responsible for the program and technical support functionality for users. Thanks to the free time, the company's forces can be focused on achieving the set goals but not reinstalling the software and wasting time on it once a month or half a year.
History of SaaS?
Where did the development of SaaS software begin? The answer to this question lies at the beginning of the computer era.
In the 1960s, universal computers were connected to non-programmable terminals to provide access to software. This mode of using the software is referred to as time-sharing. As the cost of computers began to decline in the 1980s, many companies introduced software sharing over a local area network. In those days, the organization (not the service provider) provided the equipment and the connection.
With the advent of the Internet in the 1990s, vendors began hosting software on their servers and making it available to users. The forerunner of SaaS was the Application Service Provider (ASP). However, it had significant limitations. For example, each client required its software version, which means the users still had to install additional apps on their computers. Setting up took a lot of time and cost pretty much. In addition, ASP solutions didn't have enough efficient tools for collecting and aggregating data.
Significantly, the proposition of the program as a service was framed in the classical sense in 1997. And the SaaS acronym was closed for it in 2001. The new model was much more efficient than ASP. Thanks to the so-called multitenant architecture, several clients could simultaneously use one instance of the software. Installing local software is a thing of the past. In addition, SaaS solutions made it possible to collect, consolidate, and centralize valuable data from applications.
Even though the service delivery model hasn't changed since the early 2000s, today's SaaS significantly differs from the first generation of isolated solutions. Nowadays, these are comprehensive solution packages. They provide transparency to all aspects of the business and use the most advanced technologies, such as artificial intelligence, machine learning, chatbots, digital assistants, the Internet of things, blockchains, and augmented and virtual reality tools.
SaaS Application Examples
The SaaS model is, in general, everywhere: in personal life, business, medicine, and other social and commercial areas. Here are a few SaaS examples that are used all over the place to improve efficiency and productivity:
File storage and sharing services: Google Drive, OneDrive, Dropbox. They let us not just create documents and work with them but also share files with other users – clients or employees.
Email marketing services: MailChimp, SendPulse, Constant Contact. These services are needed to create and send email newsletters, collect and store contacts, and get statistics on user interactions with your letters.
Payment systems: PayPal, Stripe, Fondy, Privat24. Payment systems based on the SaaS model have become the absolute norm. They help to receive and make payments for businesses, collect customer data, and create a subscription business with automatic debiting of funds. Moreover, they can also integrate with other platforms.
Messengers: Gmail, Slack, Microsoft Teams, Telegram. These are typical illustrations of SaaS applications for email and messaging. And these are far from all examples. We can mention many other things that will definitely be SaaS. We didn't just even think about it.
Praising impact on the development
Speaking about SaaS solutions, it's necessary to mention the effect of scale when the provider serves a single software core. All clients use it. It consumes fewer resources compared to managing individual copies. The single software core usage also allows you to use less computer power, which positively influences the cost of maintenance. This approach allows for a lower price than in the case of the classic licensing model. In addition, the level of technical support from the provider is much greater than that which IT departments within the company can offer.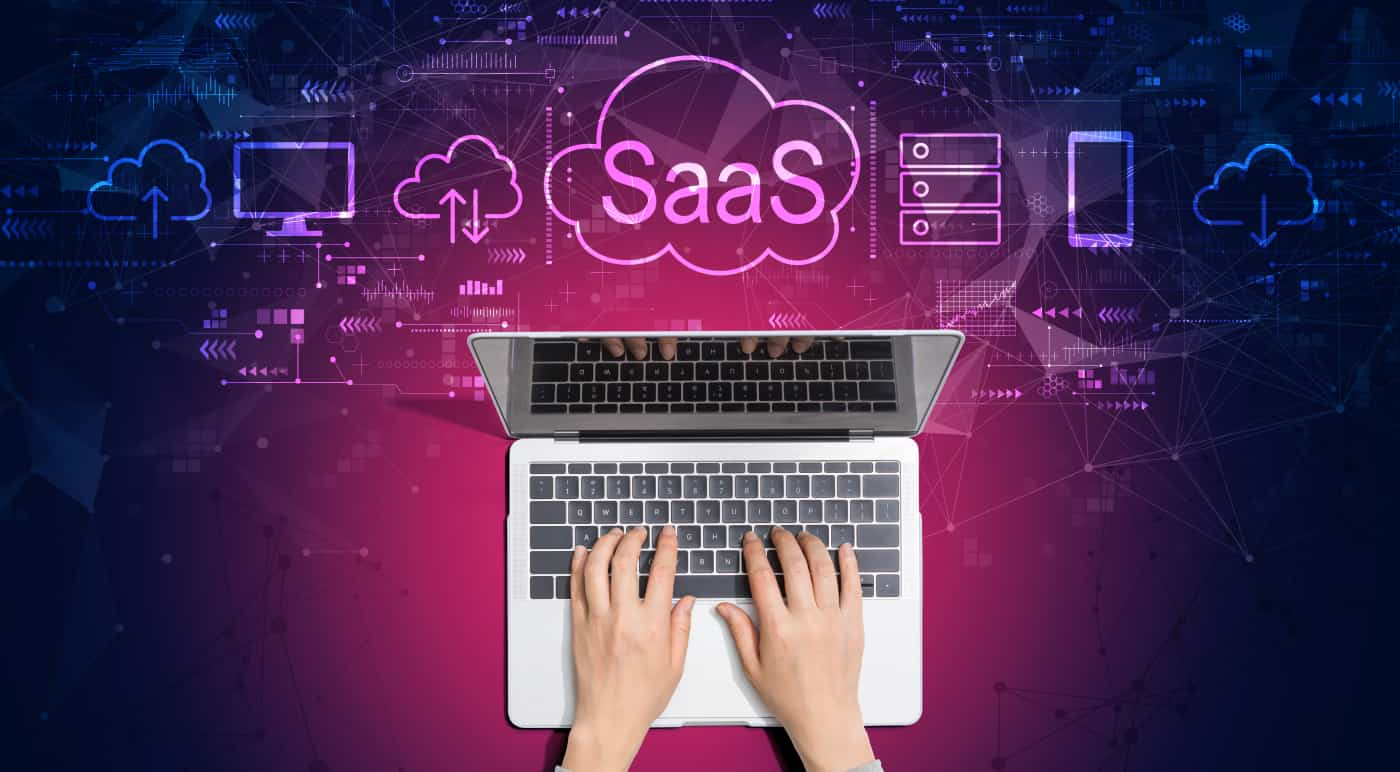 Favorable aspects of SaaS for developers:
Increasing popularity of web services for end users.
Development of web technologies, great functionality of web apps, and ease of undertaking.
Fast implementation processes and relatively low resource costs for servicing a specific client.
Easy penetration into global markets.
Absence of problems with unlicensed distribution of software.
Unlike the classic model, the SaaS customer is closely connected with the developer. Their work process has been established, and the client continues using the system. Thus, the developer's investment in the sales process is protected.
In the long term, SaaS revenues can be higher than the payments that can be obtained from the sale of licenses and the provision of technical support (even considering the costs of hosting and managing applications).
Positive factors of SaaS for customers:
No need to install the software on users' workstations – the software is accessed through a regular browser.
A significant reduction in the costs of deploying the system in the organization. These are costs for renting premises, organizing a data center, paying employees, etc.
Reduction of costs for technical support and deployed systems updating (up to their complete absence).
Speed ​​of implementation due to the absence of time spent on system deployment.
Clear interface – most employees already know how to use web services.
Clarity and predictability of payments and investment protection.
Multi-platform.
Possibility to get a higher level of software maintenance.
SaaS Advantages
Now let's look at the main benefits when working with SaaS. Such platforms should help the entrepreneur when choosing software for running the business.
Get access to advanced applications. If you want to furnish SaaS apps to users, you don't require to buy, install, update, or support hardware, middleware, or software. If organizations don't have the resources to buy, deploy, and manage the necessary infrastructure and software for complex industrial applications, they can be made available through SaaS.
You only pay for the resources you use. You save money because SaaS automatically scales according to usage.
Use free client software. Users can run most SaaS applications directly through a web browser without having to download and establish software, although some apps require plug-ins. It means you don't need to purchase and install special software for your users.
Increase your employees' mobility. SaaS increases it, as users access SaaS apps and data from any computer or mobile device that's connected to the Internet. You don't have to worry about developing apps to run on different types of computers and devices because the service provider has already done it for you. In addition, there is no need to hire qualified professionals to solve security problems that may arise when using mobile devices. The right service provider keeps your data secure, regardless of the type of device that uses that data. It's very significant for the modern world and remote work.
Access application data from anywhere. When data is in the cloud, users can access the information they need from any computer or mobile device connected to the Internet. If you store application data in the cloud, this information can't be lost due to computer or device failure.
So to sum things up, a large number of factors have led to the popularity of SaaS. More and more companies are building their employees' workplaces based on SaaS, often integrating several services to create a single dynamic workspace. As the world wide web spreads, it's safe to say that such a model will become much more popular and widely used with time. In addition, it offers good opportunities for remote control of numerous processes. An example is the sales management system. Thanks to them, it's already possible to monitor the general situation at the enterprise or company. And in the event of the appearance of specific trends, they're noticed, and the appropriate actions can be taken to eliminate negative points or strengthen positive ones.
It's so possible that over time, some or all decisions will even be automated, and computers will solve various routines. Therefore, in some way, SaaS can even be considered a prototype of artificial intelligence, which can perform a whole range of tasks. Although, of course, it's still far from that. However, we can confidently say that software based on the SaaS model has a great future. Some platforms are already actively introducing artificial intelligence for calculations and forecasts. And there are already many smart functions built into such products.