Back to blog
The most popular SaaS projects of 2022
February 20, 2023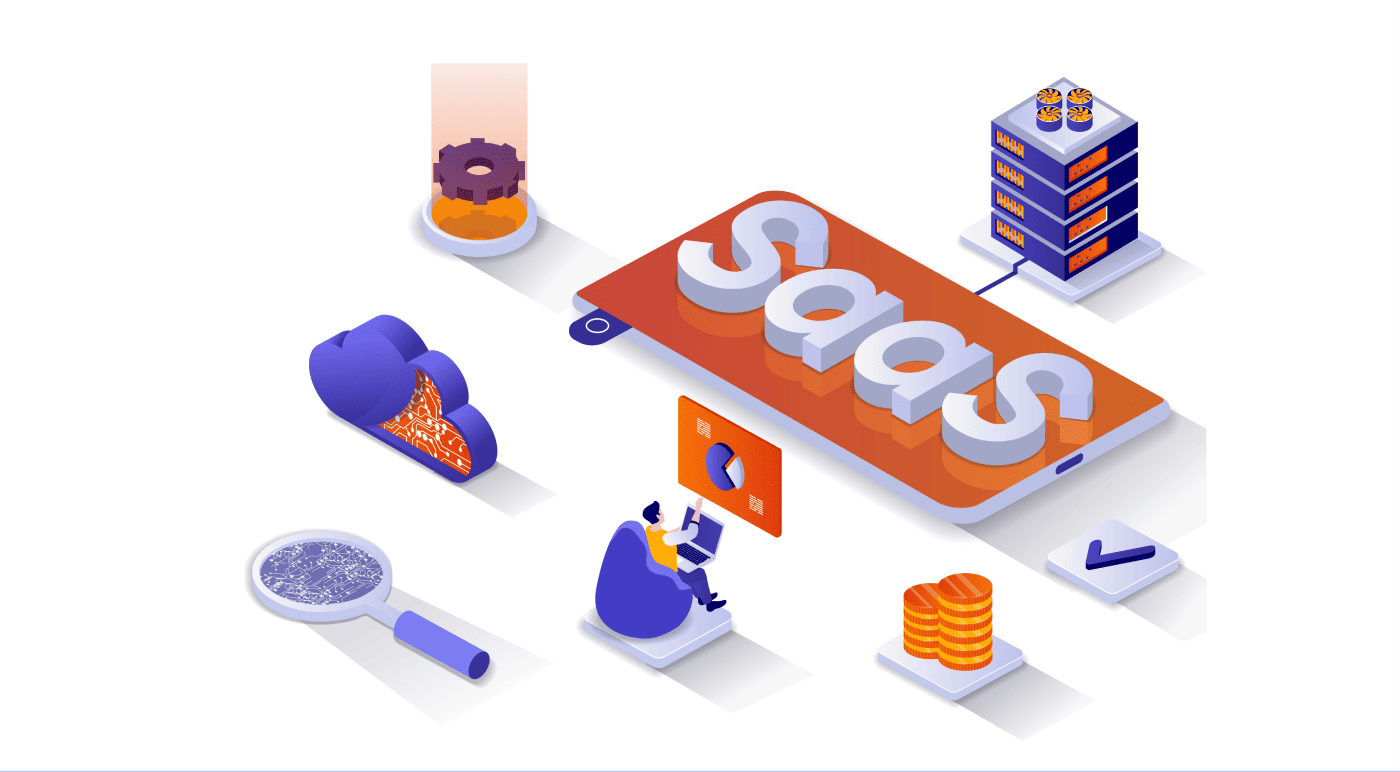 The SaaS (software as a service) market has become one of the most promising breakthroughs in the world. It grows by an average of 18% per year. At this rate, by 2027, its volume will exceed $219 billion. Every company has business goals to continue operating and making a profit.
Collecting and using valuable data to improve the efficiency of business operations is the main reason for success.That's why SaaS is a top priority for businesses worldwide today. As a result, all companies must innovate and invest in SaaS.
The leading areas for the development of SaaS startups
Financial technology
One of the most fertile niches in the development of SaaS apps is financial services, the need for which will never dry up as long as the economy is alive. The target audience for such products can be anyone, from ordinary users to small and large businesses, because making payments, transactions, invoicing, obtaining loans, and other financial transactions are relevant for everyone. Such high demand makes fintech a field of opportunity for SaaS platforms.
Its ideas are as follows:
a service that would allow the management of insurance payments and store policy data;
cloud solution for payments to suppliers;
a platform that lets you create electronic cards or wallets.
Why is it beneficial?
Fintech investment in 2022 was $81 billion as of December 14, down 40% from its 2021 peak. With some caution, we can assume that the market will continue to grow. And mobile transactions, including through SaaS products, will increase significantly next year, taking advantage of emerging markets.
Education
Until 2020, SaaS products slowly began to penetrate the education sector. After the quarantines, their popularity skyrocketed significantly. People are looking for quality education from the comfort of their homes. And cloud platforms can help make that happen.
Its ideas are as follows:
a service for children, which will be implemented in educational centers and adapted to different audiences;
aconvenient platform for tutors through which they could conduct their classes with students remotely;
a corporate project for training employees in companies;
SaaS platform for distance learning in schools and universities, which makes it possible to take education to a completely different level and provide unique opportunities for people with special needs.
Why is it beneficial?
SaaS applications allow better assimilation of educational material because students are more easily involved in the learning process due to the gamification of learning, to which the younger generation got used. Also, such apps help gain practical skills and motivate students to take action on the joint formation of educational content, organization of group work, and participation in feedback from the teacher. And a CDW survey of university rectors says that about half of educational institutions will implement cloud technologies in their work in the next few years.
Healthcare
Since telemedicine is a relatively young niche (psychotherapy, which has long been carried out, including online, doesn't count), it's still easy to take your place in it. In some cases, full-fledged consultations with specialists, for example, a therapist, neurologist, or ENT, don't require the patient's presence. Just a survey is enough. Given the danger of going to the clinic, especially for older people, telemedicine is an excellent option to get professional help without leaving home.
Its ideas are as follows:
development of a SaaS service for recording and conducting an online consultation, where data on patient apps, history of apps, and medical advice will be stored;
a platform for consultations for private clinics with the ability to pay for consultations directly on the site.
Why is it beneficial?
Fortune Business Insights, an analytics company, has promised a $396 billion telemedicine market by 2027, up from $80 billion in 2020. And this is proving to be true in practice: Teladoc Health Inc., a company specializing in virtual medicine, reported a 60% increase in the number of online appointments. The number of users who received online consultations was 2 million from January to March 2020.
Internet Marketing Automation
Internet marketers are always full of diverse work on content generation, launching advertising campaigns, and activity analytics. It means there is a great need to automate at least part of the workflows. Cloud services can facilitate the work of specialists. Thanks to them, the quality and speed of work will increase significantly.
Its ideas are as follows:
cloud solution for setting up mailings and customer base segmentation;
a system that collects data on customer behavior from different channels to improve the effectiveness of advertising campaigns.
Why is it beneficial?
Is it necessary to talk about the steps that Internet marketing is developing every year? If you're still skeptical, here are the numbers. Forrester Research has calculated that by 2032, media agencies will automate 23% of their tasks. More than 60% of B2B brands already use sales automation services.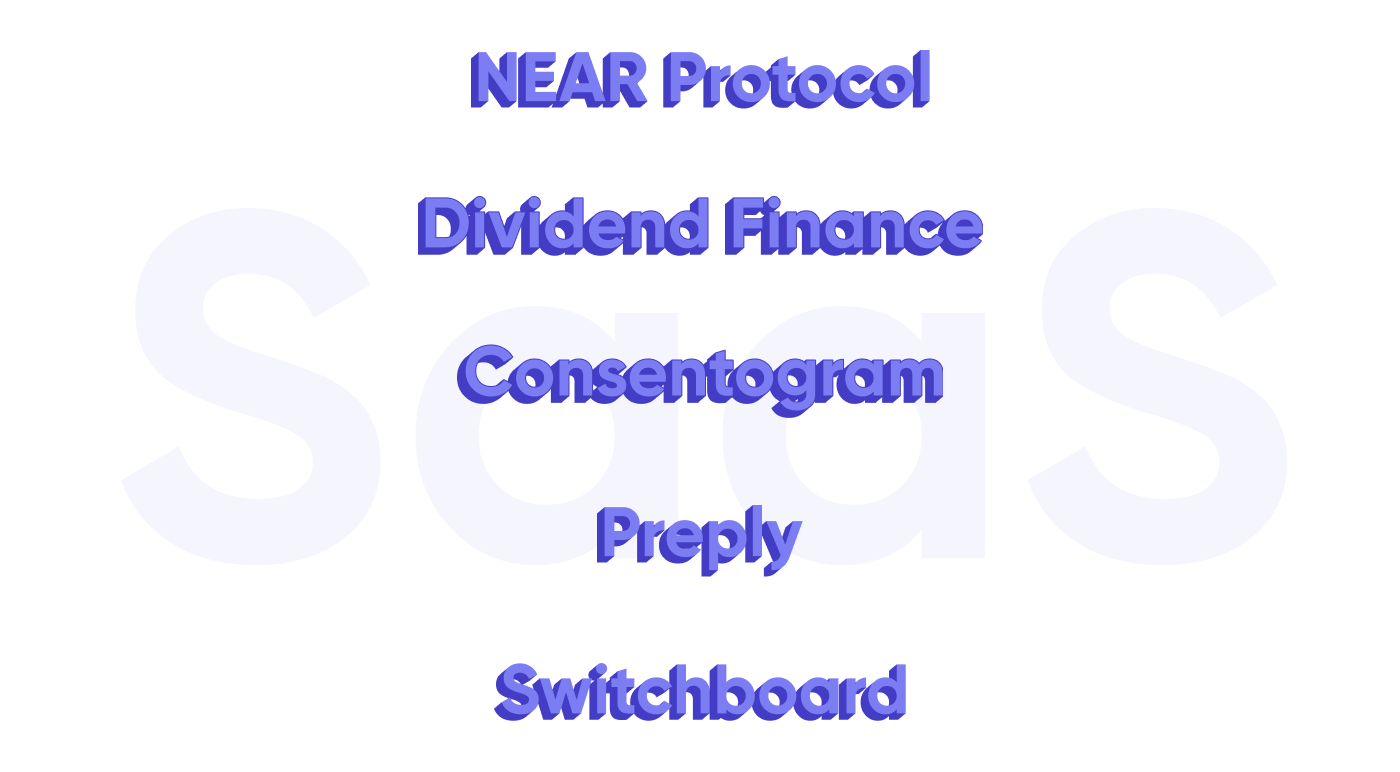 5 SaaS projects in directing fields in 2022
1. NEAR Protocol
The leader in the volume of investments in 2022 was a startup from – what a surprise – the crypto industry. NEAR Protocol raised $500 million. The company launched a blockchain platform that helps developers create decentralized services (dApps). NEAR claims its product is faster, easier to use, and cheaper than the competition. NEAR processes more than 100,000 transactions per second, while Ethereum is 15, Bitcoin is 5-7, and Solana is 3000. About 300 apps (Aurora, Buroww, Ref Finance, Etc.) are already running on the NEAR platform, with more than 200,000 users worldwide. The company makes money from transaction fees (a few cents per transaction). The team assures that the price is 10,000 times lower than Ethereum. App owners also pay NEAR for data storage.
In 2022, the company attracted investments twice. The first time in January – $150 million from Dragonfly Capital, Mechanism Capital, Etc. The second time in April – $350 million from Tiger Global, FTX Ventures, and other investors. The money was directed to the expansion of regional offices and the launch of new projects in Web3. In September, the company announced the launch of its $100 million fund for the development of Web3 and its first investment in the Ukrainian startup Datrics. It develops a no-code platform that lets businesses perform high-level data analysis without the programmers' involvement. The deal amount wasn't disclosed.
2. Dividend Finance
Another outstanding example of a prosperous SaaS project in the economic sphere is Dividend Finance. Founded in 2013 in San Francisco, this business is a top financing supplier for renewable energy and energy-saving startups for real estate proprietors.
Furthermore, as its services, Dividend Finance delivers solar home loans, solar funding, and real asset investments. This startup has fully converted the renewable energy sector with its first-class facilities. During the pandemic, its fame increased, and it obtained some awards.
Dividend Finance was constructed on Bubble. It's a prevalent platform that can be used to create various categories of web apps and app sites. The Dividend Finance group made applying for loans more accessible. Consequently, the whole budgeting of Dividend Finance is higher than $350 million.
3. Consentogram
Consentogram is an American IT project in the healthcare sector. It has developed an artificial intelligence management system using the AppMaster platform.
It specializes in automating patient informed consent with integration into doctors' work processes with EMR in hospitals. The idea was to create AI-assisted informed consent at the serological point-of-care, clinical decision support (CDS), and real-time machine learning-based risk reduction for service suppliers. The AppMaster Services group could reduce development time by using its platform to develop the backend and shorten development expenses by 70%.
4. Preply
A platform for choosing tutors who help learn a foreign language. Its developers are also from Ukraine, and it's still one of the most popular. Preply has more than 49,000 teachers from 185 countries and about 50 languages to pick out. Since its launch, students have signed up for more than 16 million lessons.
In July 2022, the company raised $50 million in a Series C round from Owl Ventures, Diligent Capital, Hoxton Ventures, Educapital, Evli Growth Partners, Przemyslaw Gacek, Swisscom Ventures, and Orbit Capital. The team directed the received funds to the growth in the USA and Europe, polishing search technology based on artificial intelligence.
5. Switchboard
Switchboard is a widespread SaaS startup built from the ground up by Bubble. It deals with various advertising and marketing functions. Company founder David Pal discovered that when large businesses like Uber are to manage a large net of billboards, it becomes hard to coordinate and manage them at a reliable scope. Because advertising displays, especially giant ones, can function on different OSs. Ultimately, with his team, David initiated work on a system that would give a single control point for such complex networks.
So, Switchboard lets businesses automate the integration of third-party programmatic ads, plan and control the content from a single UI, and check the functionality of the screens. Switchboard has already proven to be a highly prosperous next-generation SaaS platform for many decades.
Final thoughts
SaaS app creation is a multi-step procedure that demands development experience and significant knowledge of marketing, economics, and pricing. If you'd like to save time and energy, you can contact the SDA. You can read more about our cases here. We're waiting for your SaaS product ideas for implementation!