Back to blog
Medical
Digitalization
Healthcare
Digitalization of medical institutions & how SDA helps them
June 27, 2022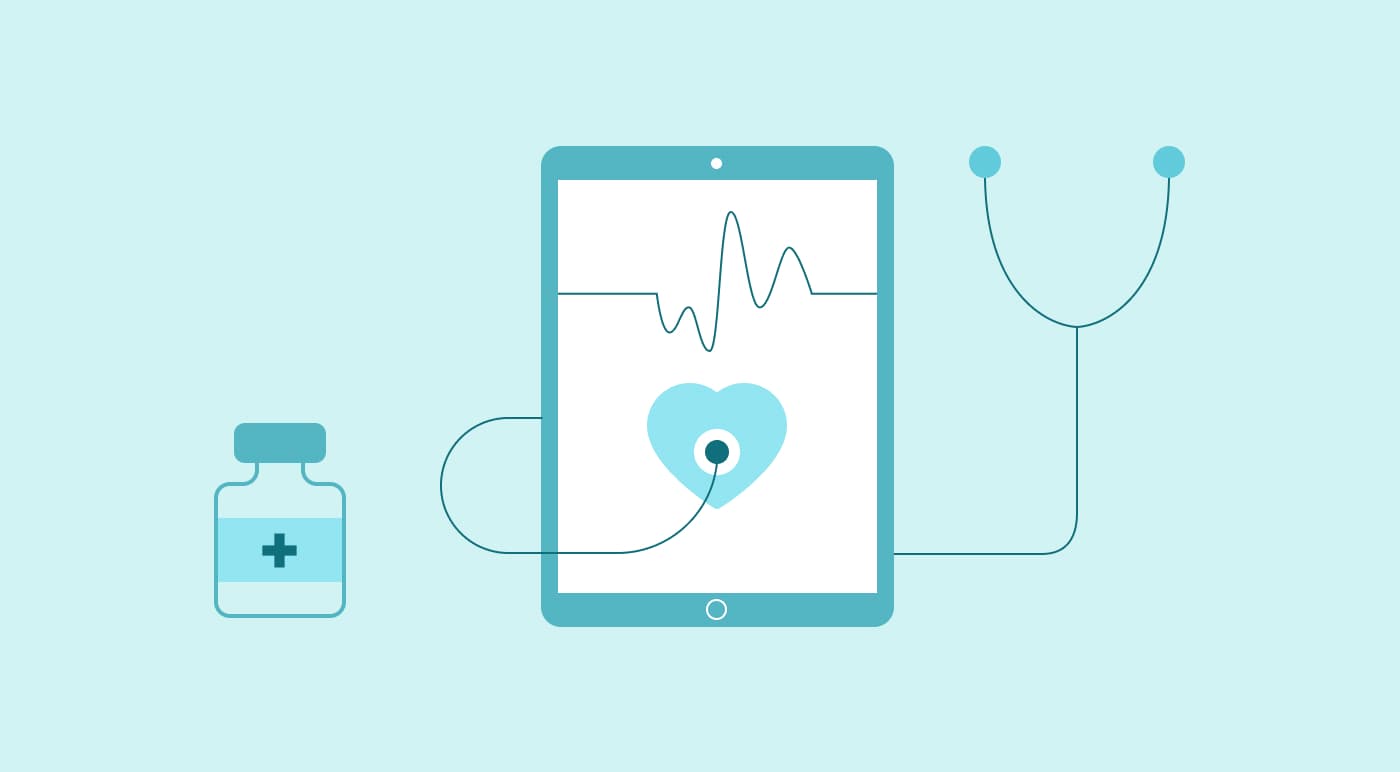 Remote professional medical advice and patient monitoring are hardly to surprise anybody: the pandemic has influenced the development of online medicine. It is becoming a key component in improving patient well-being, diagnosing and disease treatment. During the pandemic, the healthcare sector in many European countries, the US and other countries showed strong growth amid a backdrop of a consumer activity revival and the opportunities for further digitalization of medicine.
For example, data analytics in the EU will be an evident basis for the digital transformation of healthcare. Doctors note that the telemedicine sector in Europe retains enormous potential. Information systems in the public health and drug procurement field and the e-health system have recently become the basis for digital tools all over the world.
The healthcare sector is attractive to start-up entrepreneurs. Statistics show that the Google Play library has more than 43,000 medical applications.
Creating a healthcare app has inspired many people, and such applications are in demand all over the world. For example, the most popular (and trusted) telemedicine apps in the US are One Medical, Amwell, PlushCare and others. Many of these apps continue to gain popularity in seconds. Medical consultations through PlushCare increased by 70%, the use of Amwell grew by 158% in the US and by 650% in the State of Washington alone.
The digitalization of medical institutions and the creation of many mobile apps are significant. People will use it because we all already know how convenient it is. Our company has repeatedly received requests from some customers to develop medical platforms and mobile applications. We consider it our mission to help medicine digitalize in Ukraine and the world.
Today, most of the world's medical leaders are building their work on the digital health system for human safety since COVID-19. It will make this field the most profitable and attractive for investors. For example, research suggests that the global digital healthcare market will increase by $223.7 billion by 2023, the forecast for 2024 will be at $379 billion, and the digital healthcare market will reach $536.6 billion in 2025.
Our company believes this is a unique opportunity to show the whole world that Ukraine can create a quality product of international standards. To take into account the experience of other countries and have all the latest achievements in the sphere of digital technologies, we are obliged to create the best electronic health care system not only for Ukraine but the entire world.
Why creating a mobile app for a hospital or medical center is profitable
Our company can confidently assure you that such medical applications are beneficial for customers because they can have additional profit for their clinics without wasting specialists' time on offline appointments, increasing trust in the clinic, its popularity and awareness. You can also be an intermediary between the medical center and the technical team and even create your own business. A mobile application in the field of medicine creates a comfortable interaction between a patient and a doctor and solves several tasks:
Increases efficiency. The patient has reference materials on the line and can answer a set of questions. The doctor has all the information about the patient. The number of patients is increasing due to fast and high-quality service.
Keeps safety. Such an app protects the user; firstly, the patient does not need to go anywhere and risk catching an unnecessary disease or a new virus. Secondly, all data is also reliably protected. Therefore, there is no need to be afraid of information leakage
Raises customer loyalty. The credit of trust increases if the medical center has detailed information about procedures, doctors and services. The ability to arrange a visit to a doctor online, view test results, or find out in advance the cost of care also increases customer loyalty.
Saves time. Such an app allows you to remotely make an appointment with a doctor or get online consultation from a specialist without calling a physician home or going to the clinic, and it saves time for sure. Papers are becoming a thing of the past, and it is much more convenient for a doctor to access a patient's medical history online. A mobile app for a hospital should include a database of patients with medical history then any doctor can review the data, make a new appointment and optimize time.
Increases patient awareness. Having an application, you can distribute mailings, talk about news and promotions and give other information. So one-time customers turn into regular ones.
You can create an application from scratch for a beauty clinic, health center, laboratories, dental clinics, specialized centers and many other healthcare institutions. Medical apps are a profitable investment that will help you stand out from your competitors.
Benefits of medical applications for patients:
Talking about the app for a medical clinic, the patient is its key user who cares about three points: the medical care quality, the speed of receiving it and attentiveness to the problem. The benefits of such applications for patients are:
The possibility of making an appointment with a doctor online.
Detailed information about doctors, hospitals, procedures and other data that can provide convenient interaction.
Personal medical history access that patients will not lose like a paper card.
The opportunity to read and leave feedback, to study the rating of doctors.
Geolocation will allow you to find the nearest medical center with the necessary services.
You can implement the free call function to the hospital by pressing one button.
The patient can have fast meetings and consultations with any specialist and book a convenient time for this within seconds.
Services that facilitate and improve treatment as medication reminders, nutritional management functions, etc.
A detailed statistics of doctor's appointments, the safety of test results, medical prescriptions and other data.h
Additionally, you can deploy a loyalty program to reach even more customers. Providing discounts and special conditions will make it possible to attract more visitors and make them regular customers.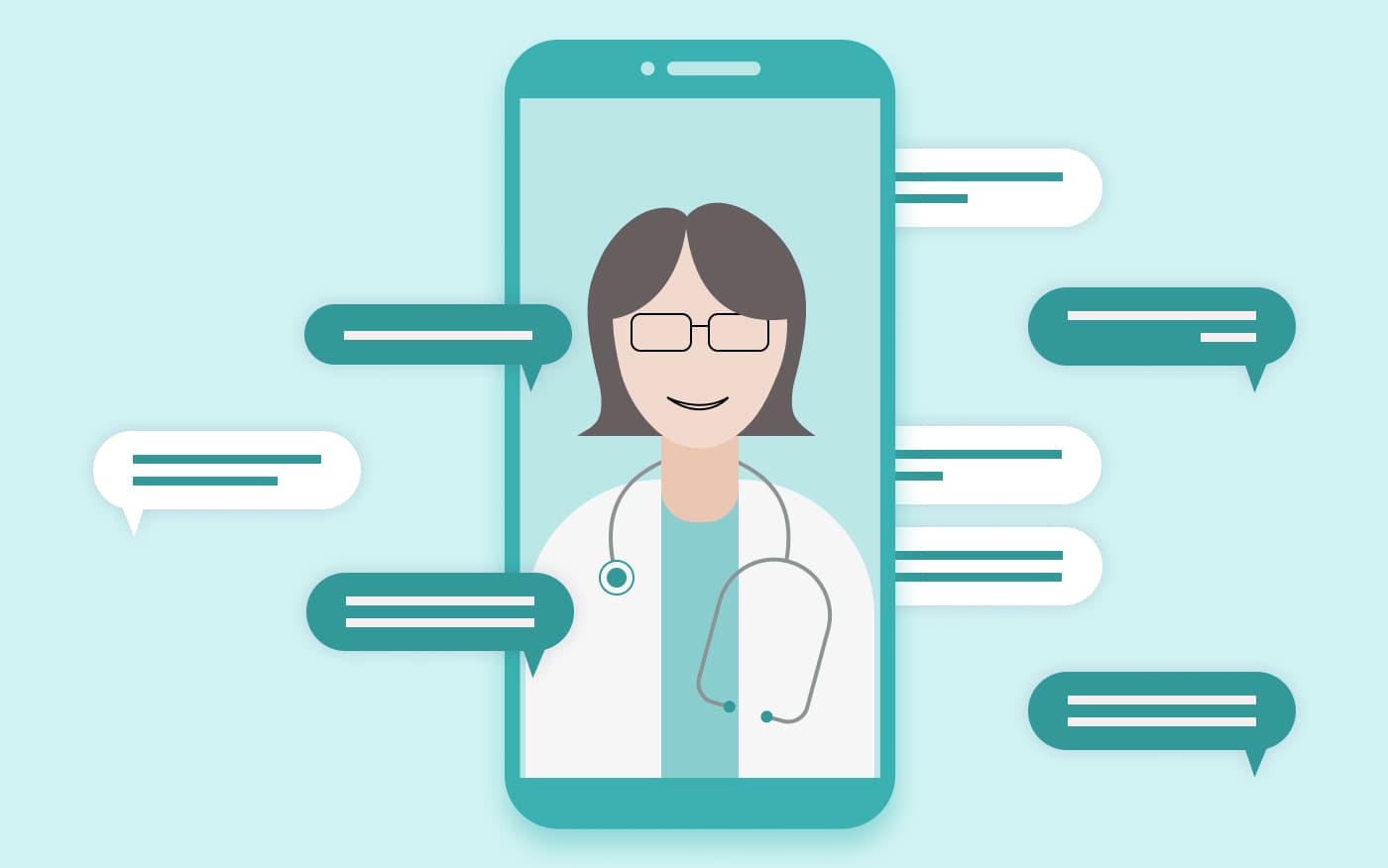 Necessity to create mobile apps in the field of medicine
3 benefits of developing your medical applications with us:
Improving the interaction between the patient and the doctor.
The ability to have constant communication significantly affects the feeling of peace and security, and when it comes to health and medicine, you cannot neglect it. We have solid experience in creating highly specialized mobile apps and platforms for medical institutions and healthcare, applications for healthy eating, etc. We can also advise you on which services it is better to integrate your application. We will not only develop an app, but we will also be able to conduct and understand the real needs of potential users and select the most necessary functionality for a quick launch.
If we create a medical app for you from scratch, your patients will be able to make a doctor's appointment online or ask questions to doctors via chat, which will provide them with a more attentive and personal communication experience. It is also a good idea to create a chatroom with the round-the-clock support of the doctor on duty, where a client can ask a health question to a qualified specialist at any time.
In addition to talking directly with your doctor, it is a great idea to provide online medical, disease and symptom information. People tend to trust the Internet and often look for answers to their health questions. By creating such an application, our company can help you provide your clients with the opportunity to find a solution in a trusted source, and you will gain new loyal customers.
The best medical compliance.
The following prescription is frequently a difficult task. It is hard to make out the doctor's handwriting, there is no necessary medicine within easy reach, the patient forgot to take a dose, or the medication ended behind time. We can help you create such applications that help cope with these problems.
The doctor can initially enter prescription data into the application, so the patient will always have within reach data on what and when it is necessary to take. Also, such applications can send notifications that it is time to take medicine, reminding patients to adhere to prescriptions. Moreover, we can develop a calculator that will notify you in advance that it is time to restock medicines.
The improvement of medical services.
Applications allow you to notify patients about any new services in your medical center, or all the institutions with which you interact, talk about the trends and tendencies in medicine, and constantly provide up-to-date information. For example, in the application, you can display information about quarantine restrictions, the possibility of vaccination and antibody tests. A reminder of the trend toward proper nutrition can encourage users to lead a healthier lifestyle. Maintaining constant communication and providing vital information to users improves their experience, and for the clinic, it becomes a source of loyal patients and an increasing income.
How SDA creates medical applications
A mobile app for medicine must comply with several influential criteria: a simple, understandable and attractive interface, functionality and capabilities inherent in the concept, data updates and synchronization, and the safety of personal information. Our approach to creating a medical application consists of various stages:
Analytics. Our Business Analitics collects all the necessary information, studies the market, competition, functionality and capabilities of competitive applications, and creates a concept based on the data. We also determine the target audience, its needs and ways to solve them. After we do detailed analytics, the likelihood of strategic errors significantly reduces, and we form a promotion plan.
Preparing needed requirements. We create a project and draw up a technical task for the designer and programmers, and methods for solving the targets are determined. After all, a mobile app should perform some functions and include a set of tools that are better to consider carefully. A customer approves the project, and after that, our specialists start to work.
Design. The main task of our designer is to develop a mobile app in the medical segment that is understandable, simple and attractive. It should not be intimidating, confusing, or have incomprehensible functions. The designer develops the view taking into account the user experience and interface features, keeping in mind the target audience characteristics, selects corporate colors and creates a prototype of the application.
Development. Our programmers put the designer's ideas into effect and create code. It takes time to decide which operating system you need to write an app. We can develop a cross-platform app or create native code for each system separately. It all depends on your budget and needs.
Testing. Developers create a mobile application for medicine and test it for errors. Next comes the re-testing of the app functionality and search for bugs, re-evaluation of its design and technical specifications, and creation of test documentation (test cases). We fix bugs and bring the application to a pre-release state.
Release. When some improvements are completed and all departments are satisfied with the result of the work, the app can be released to the world, or rather, its first demo version can be uploaded to the application stores.
Technical support. After finishing the project, our clients take a dedicated team of two developers to carry out continuous technical support for app performance, improve, expand its functionality and work with new features.
For the business sector, we can offer to create a medical application to increase profits and the number of patients, recognition through a mobile app, to digitize and improve their business. It will be an investment in the patient's health, medical staff time and comfort. The digitalization of the medical field makes it possible to effectively contact doctors and patients and improve the quality of medicine. Our experience of medical app development helps solve many problems, further monetize the field of medicine and create conditions under which doctors and patients will feel comfortable.